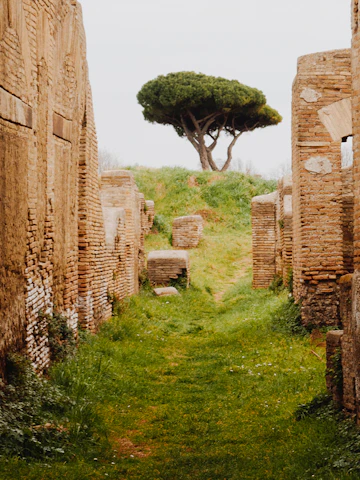 Take a break from Rome and enjoy a dive into history and antiquity at Ostia Antica Archaeological Park.
Located only 30km away from Rome, the massive 100-acre site was once a harbor city.
When the harbor started silting up, the city was abandoned and eventually neglected.
Now, the well-preserved excavation site is home to ancient buildings, lovely frescoes, and mosaics.
You'll also find shops, public baths, and a large theatre, which is still used for cultural events.
From Apr 3, 2022, entrance is free every first Sunday of the month.
Wearing a mask is mandatory to access the archaeological area of ​​Ostia Antica.
Your temperature may be measured before you enter the excavations.
The use of drones of any kind is prohibited.
Entry is allowed for small dogs, kept on a leash for the entire duration of the visit inside the archaeological area.
Entrance to the Archaeological Park of Ostia Antica
Price Breakup:
Price: €12
Booking fee: €2
These tickets can't be cancelled or rescheduled.